Topshop blazer, American Apparel t-shirt dress, Miu Miu platform halter clogs, Fendi sunglasses, gifted butterfly knife pendant from Blood Milk, vintage accessories.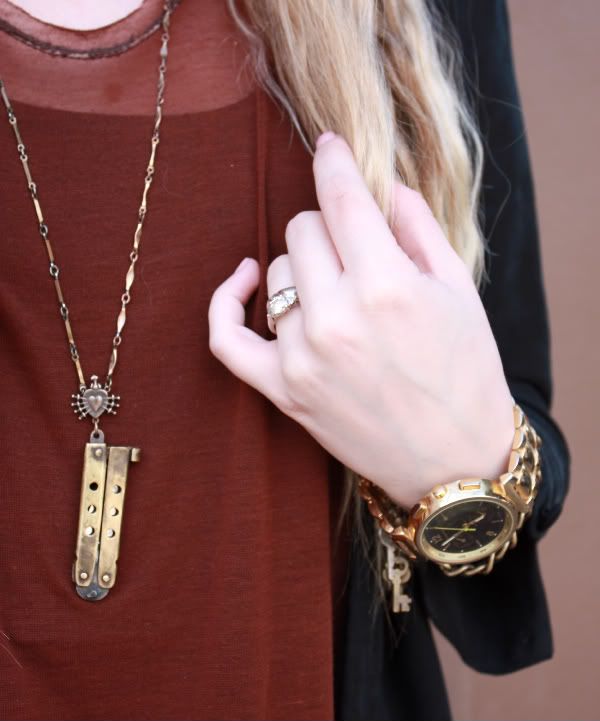 I can't begin to describe how stoked I am on this necklace, not to mention Blood Milk's other creations. Unparalleled in their quality and uniqueness, J.L. Schnabel's designs will appeal to fans of Pamela Love and Chris Habana alike; however, with a penchant for the macabre, the supernatural, and the classically beautiful, Schnabel is in a category of her own. The detail on this butterfly knife necklace is outstanding. The knife is real and fully-functioning (razor-sharp blade and all), and like many other Blood Milk pieces, is oxidized to perfection. In addition to the heart-and-swords charm above the knife, there is a tiny religious pendant on the other end of the vintage brass chain that lays on the wearer's back. Little features like these affirm the obvious: this is a special piece, painstakingly crafted by a true artist.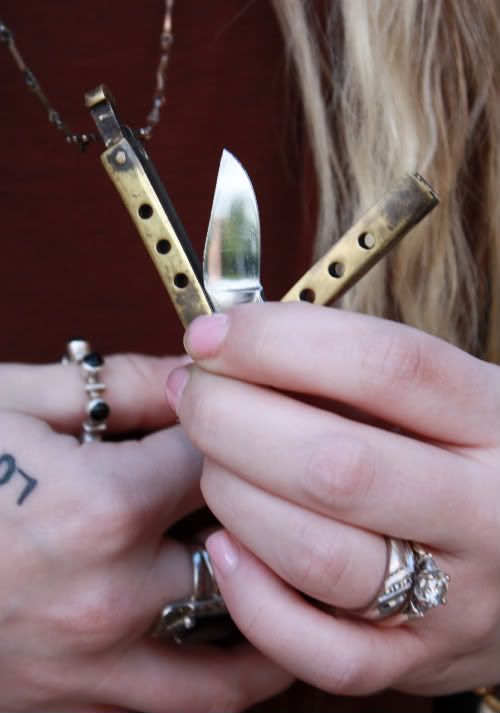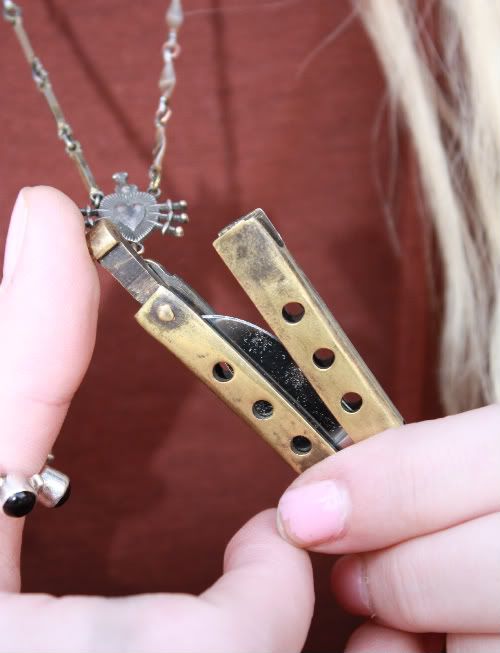 You never have to worry about wearing a design you know is a beaten and dead horse, because Schnabel's creations exist in very limited quantities -- once they're gone, they're gone, and she moves onto something else amazing instead of rehashing the same thing again. Expect to see many more Blood Milk treasures featured on here in the near future.




About time I debuted these Miu clogs! They are worth the hype in every way: remarkably comfortable, sufficiently sky-high, and garner tons of compliments (while my husband and I were having ice cream out front, one passer-by remarked, "Those are fantastic, where in 1975 did you get them?!).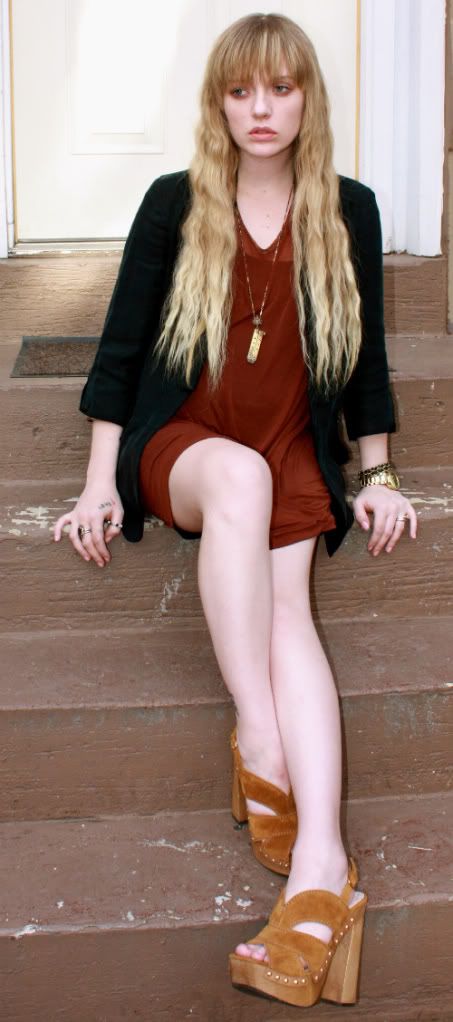 Don't let the towering wood heel on these beauties intimidate you -- the gargantuan platform compensates so you don't feel like you're on a ski slope. I love the rich camel hue .. unfortunately, I'm STILL in search of The Perfect Brown Bag.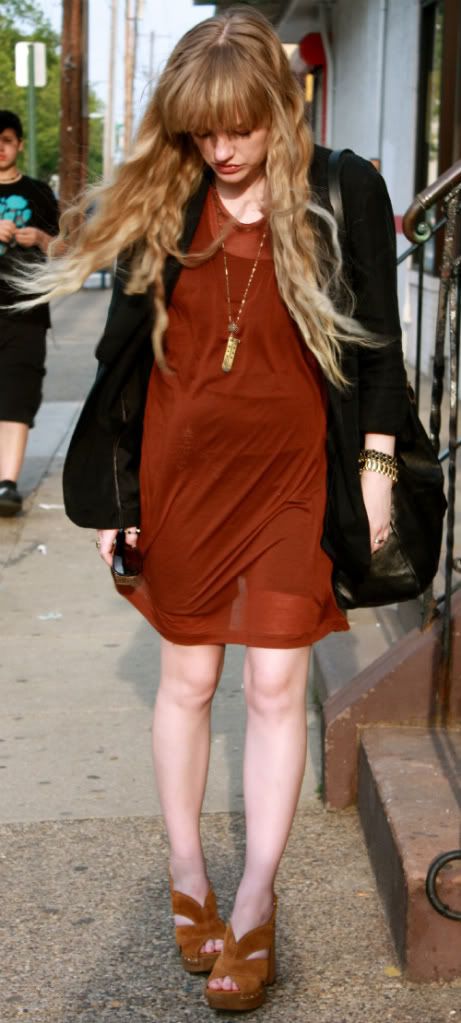 The unsinkable Jas M.B. leather tote.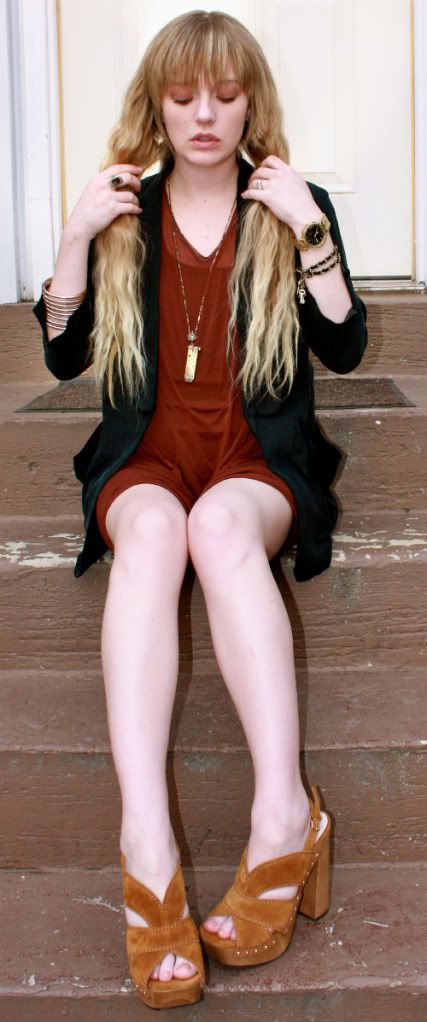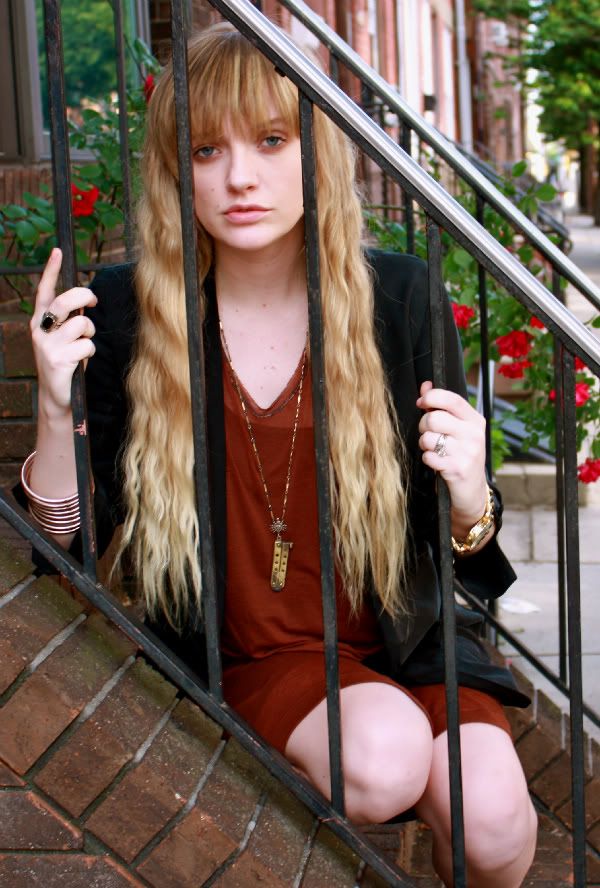 That's all for tonight ... be well. &hearts