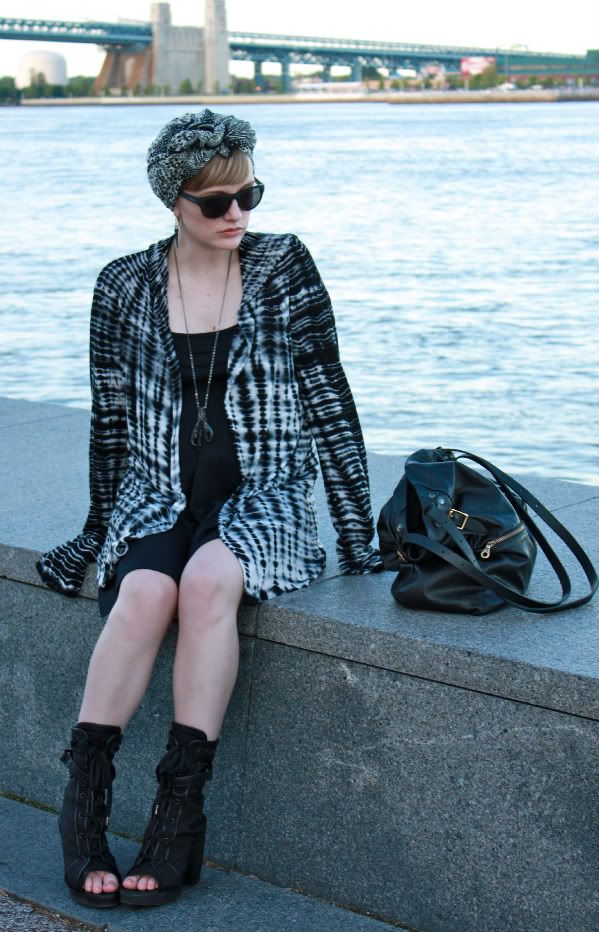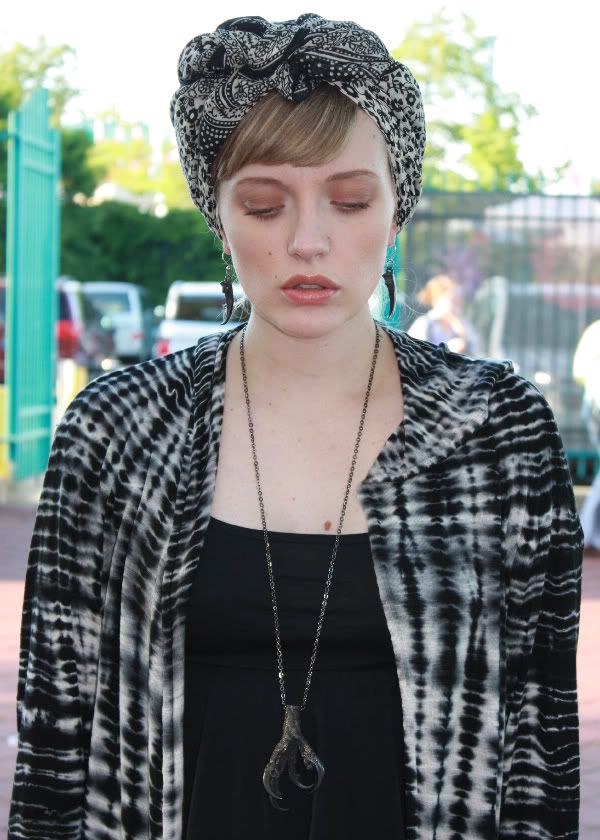 Custom tie-dyed linen jacket, Topshop dress, Phi boots, Blood Milk jewelry, Jil Sander sunglasses, H&M headscarf, Jas M.B. leather shopper.

Today J.L. Schnabel had her Blood Milk booth open at the Penn's Landing Art Star Craft Bazaar, so obviously I had to go and see all of her amazing work in person.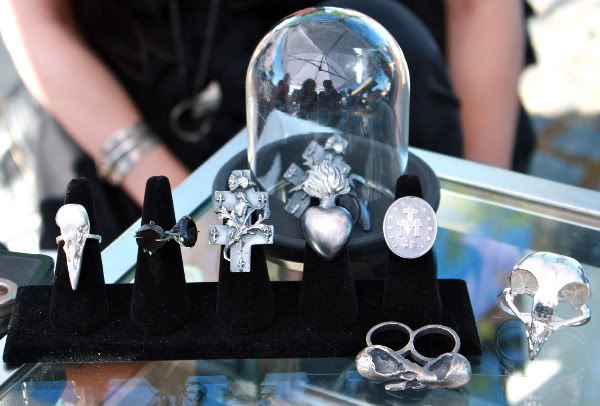 Her rings blow my mind. The sterling silver treasure to the far right is "The Underworld" two-finger owl skull ring, which obviously I need in my life very soon. It looks incredible on the hand and is actually very comfortable despite what a heavy piece of silver it is. Next to it is the "Nevermore" conjoined ring, composed of two sterling silver horizontal baby crow skulls.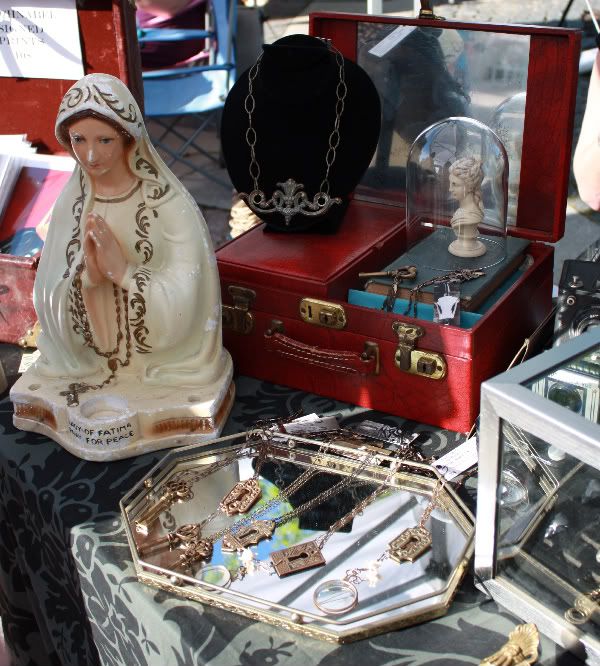 Lock & key necklaces, other various works of art. Her booth looked so fucking cool with all of its antique props.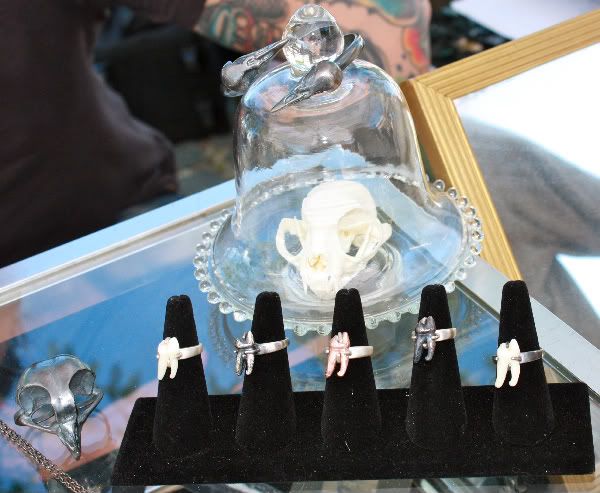 The "Underworld" 2-finger owl skull ring in a different finish, and bear tooth "engagement" rings in various finishes, not yet on the webshop. Atop the bell jar is a one-of-a-kind sterling silver crow skull bangle.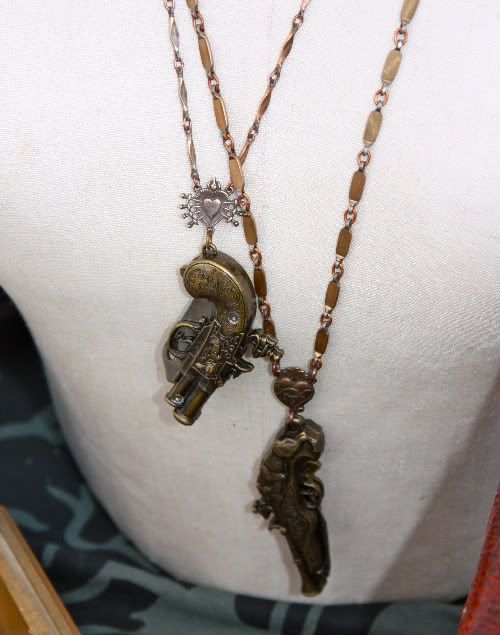 More amazing knife necklaces.

I had a hard time pulling myself away from the Blood Milk booth, and couldn't leave without a couple of spectacular pieces:




"The Prophet" owl claw pendant. This is such a striking work of art. Cast in heavy brass and oxidized to a stunning antiqued pewter shade, I couldn't stop thinking of this piece since I first saw it and absolutely had to take it home. Similar in concept to Pamela Love's claw pendants, but after seeing both in person I can honestly say the detail and overall craftsmanship on the Blood Milk version is superior. This is not me being biased; you can see every wrinkle, fold, and scale on this life-sized owl foot, and the artist also made the smart choice of not dulling the points on the claws.




These eagle talon earrings are not yet on the Blood Milk webshop, but I was immediately drawn to them in person (apparently a lot of other people were as well; the mirror at the booth was crowded with women trying on these and Schnabel's other earring designs). Also cast in bronze and oxidized, so they compliment the pendant very well. My new favorite pair for sure.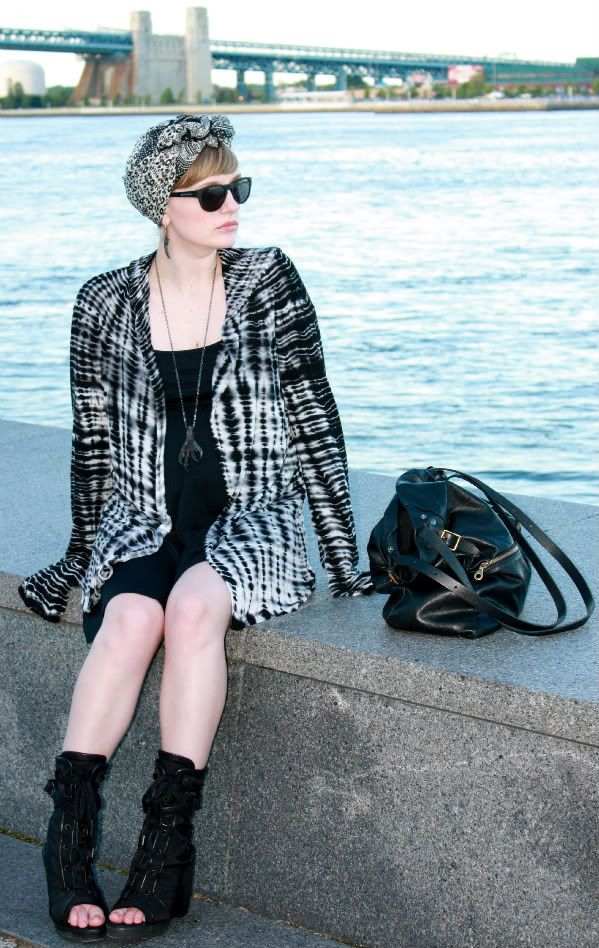 My business partners and I just picked up this tie-dyed linen jacket while looking at samples for our upcoming RTW line, a project I'm very excited about. The fabrics at the supplier's showroom were really beautiful. I'm not at liberty to say who she supplies for, but I think it's sort of obvious :) This is a gorgeous piece -- so soft and drapey. I also grabbed the matching leggings.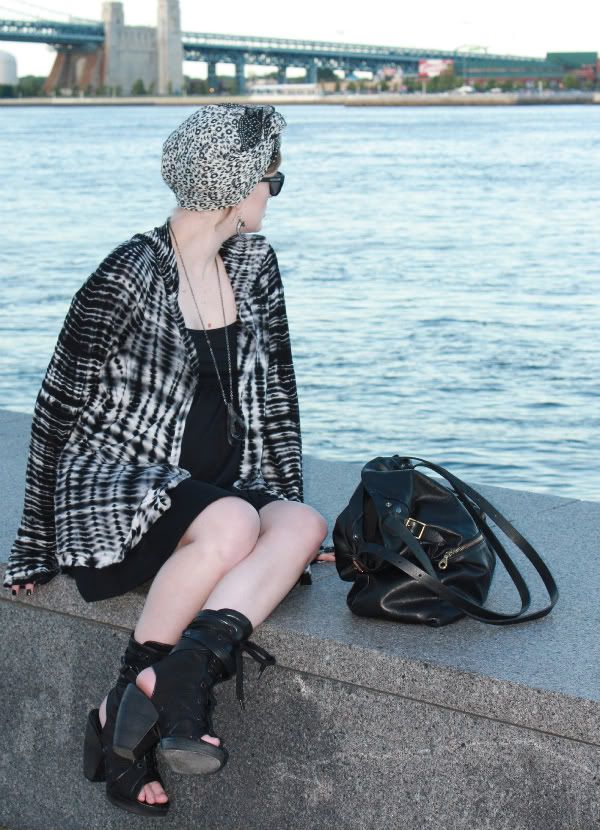 I hadn't been to Penn's Landing in quite some time. Bobby and I had fun sitting by the water and eating funnel cake after we browsed the vendors' booths.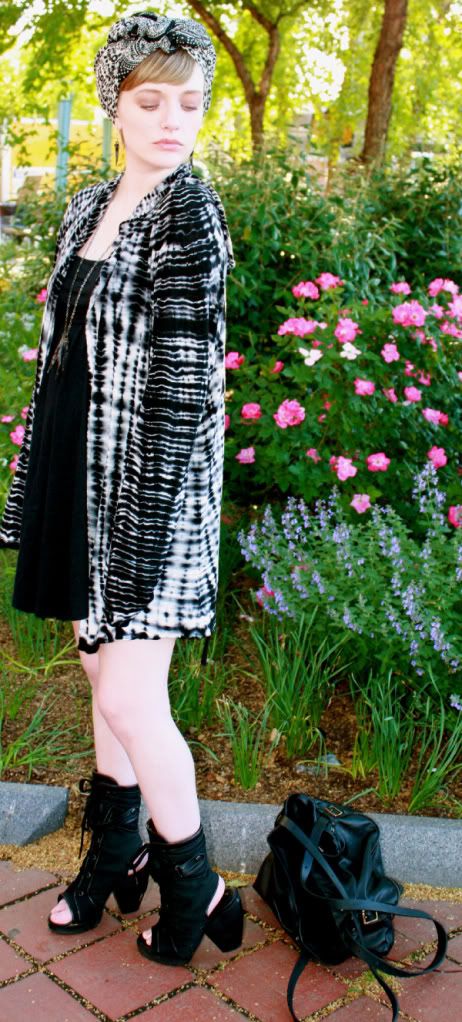 I love these Phi boots, but they were a bad choice today, LOL. I had neglected to consider all the cobblestone in that area of the city, and had to hold onto Bobby's elbow whenever we passed a strip of it. I'm so used to walking in a gargantuan platform and/or wedge heel at this point.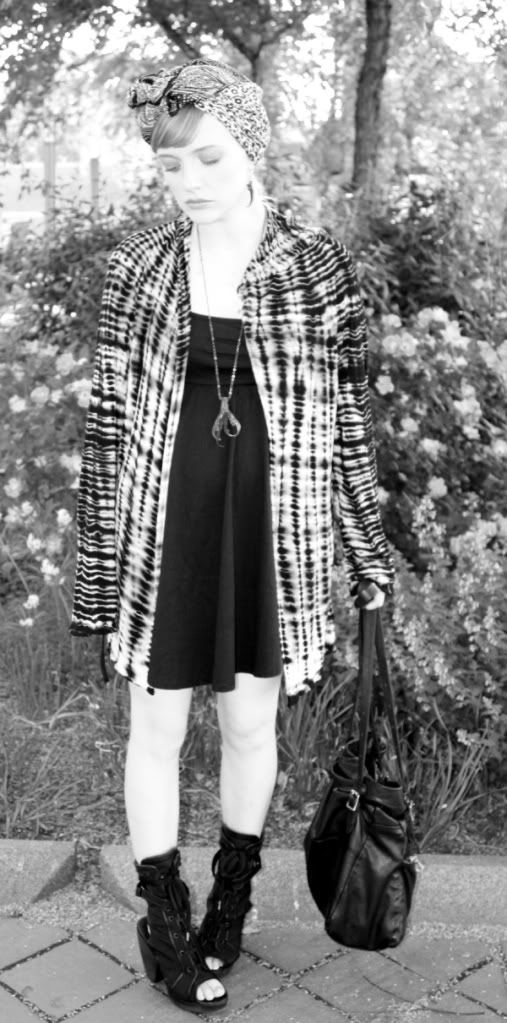 I held out as long as I possibly could, but today I finally created a Facebook page and a Halcoholic.com page. I'm new at Facebook so please bear with me, but if you're on there feel free to add me to your friends.

Have a wonderful weekend. &hearts