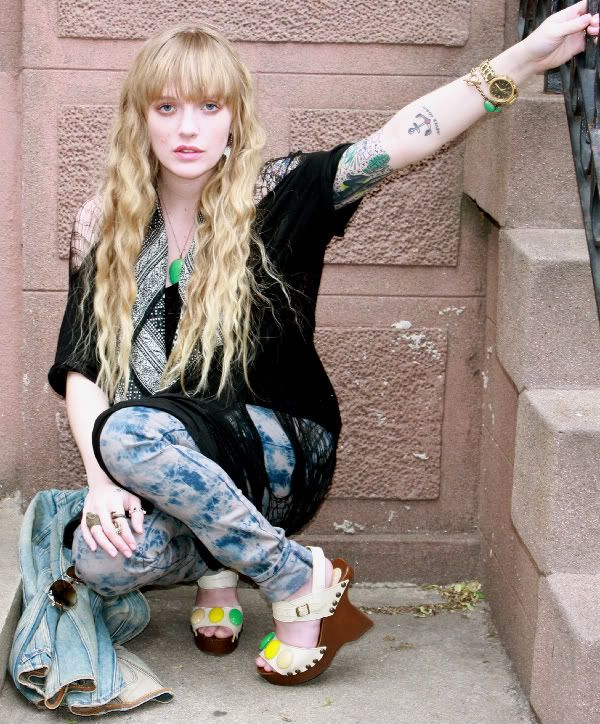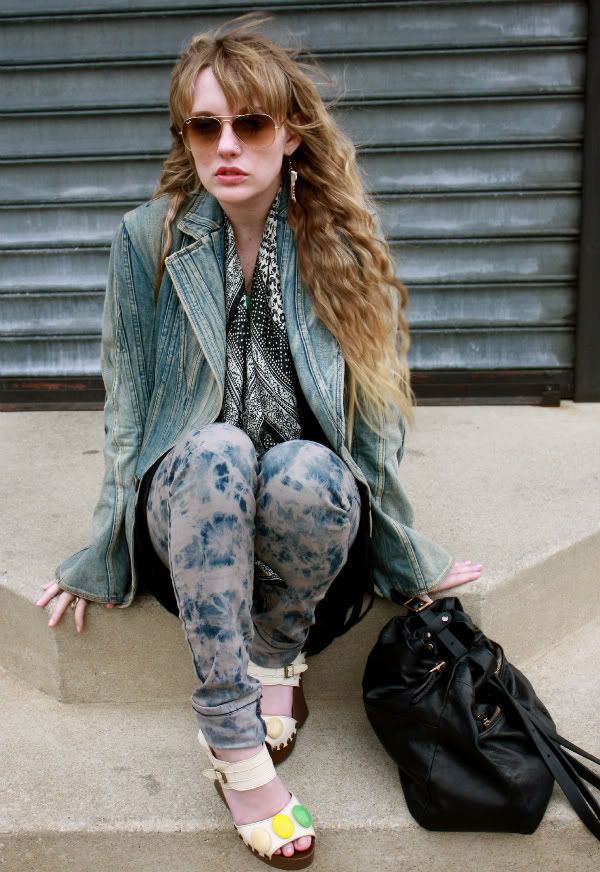 Junya Watanabe/Comme des Garcons denim jacket, Obesity & Speed "shreddy" t-shirt dress, Juicy Couture tie dyed leggings, Marni wedge sandals, Ray Ban aviators, H&M scarf, Jas M.B. leather tote.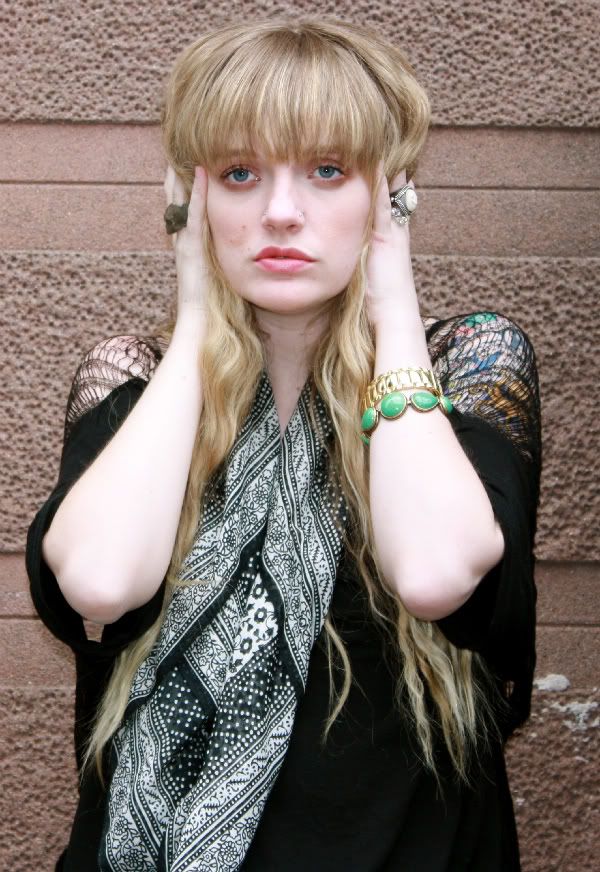 Driftwood Skull for Opening Ceremony wooden ring, Chanel ivory cocktail ring.

I was too excited to really care what I put on this morning, because today my husband and I found out we'll be having a little boy. We're both overjoyed that we are having a son and were secretly wishing throughout this whole pregnancy that it would be a boy ;) Don Argott from 914 Pictures came along to get some footage for the documentary. The staff at the hospital was so accommodating and very patient with the camera.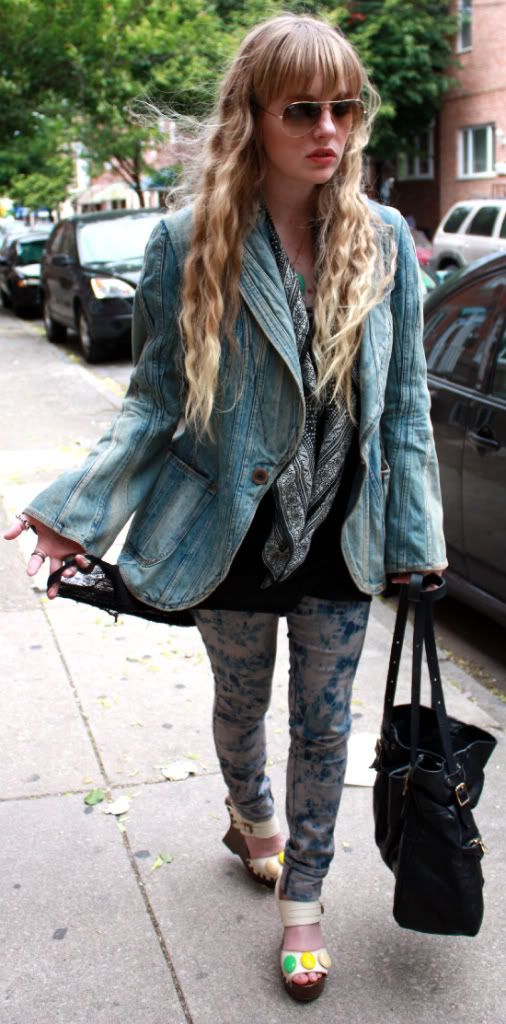 The Junya Watanabe jacket is Bobby's, but it fits me okay now that I'm far into pregnancy. I scored this beauty on eBay almost a year ago. I love the patchwork denim feel and the bell sleeves -- so Hendrix.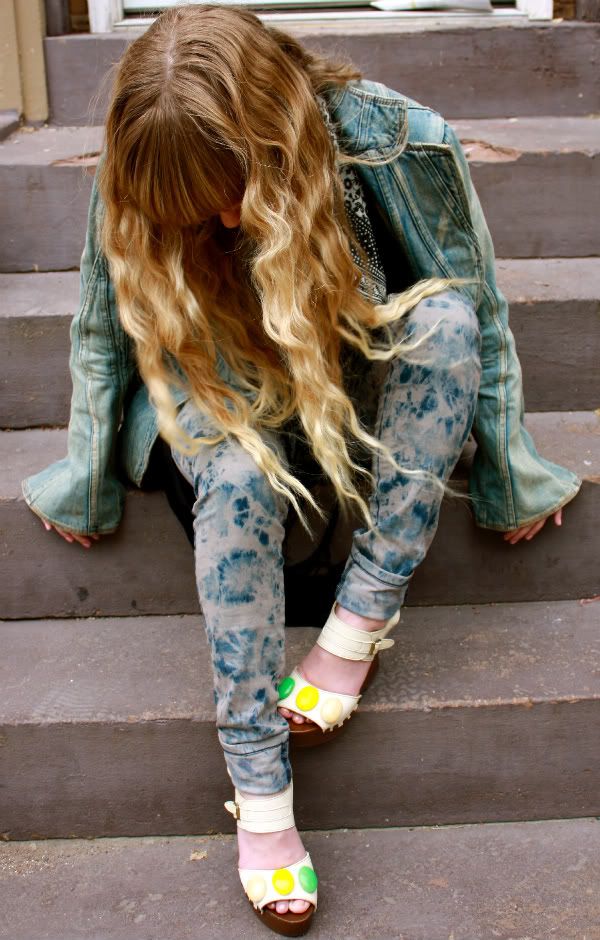 I admit, I've had a hard time styling these Marni sandals. Don't get me wrong, they're gorgeous. I love the giant stone embellishments, the soft cream-colored leather straps, and the weird concave wedge heel. I think the trick is to pair them with either something completely simple, or something equally quirky. With its exaggerated silhouette and harsh seams, the Comme des Garcons blazer compliments the Marnis appropriately.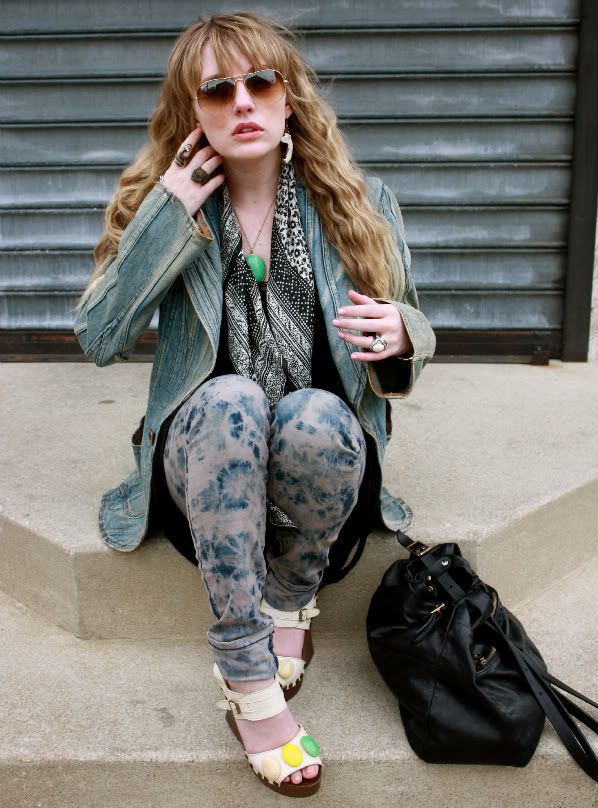 This earring is so cool -- it's a porcelain cast of a mongoose jaw with gold painted teeth.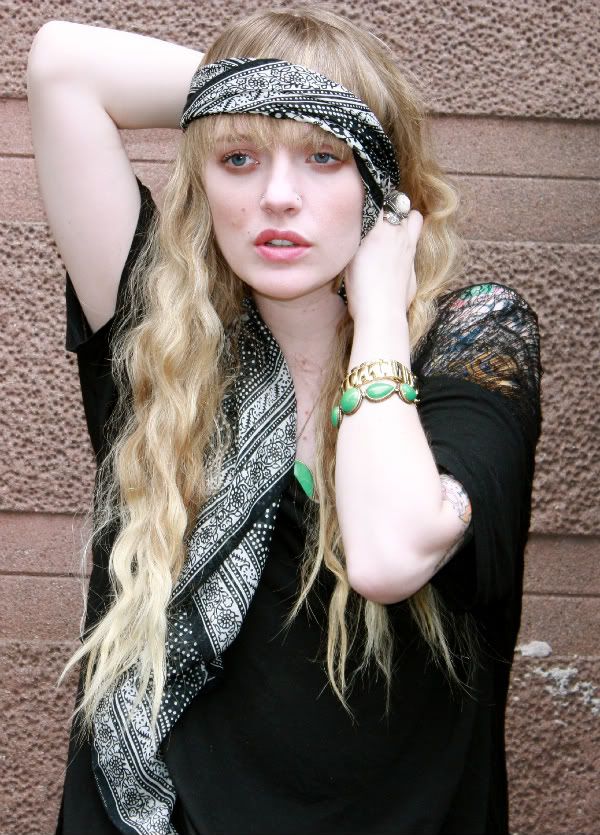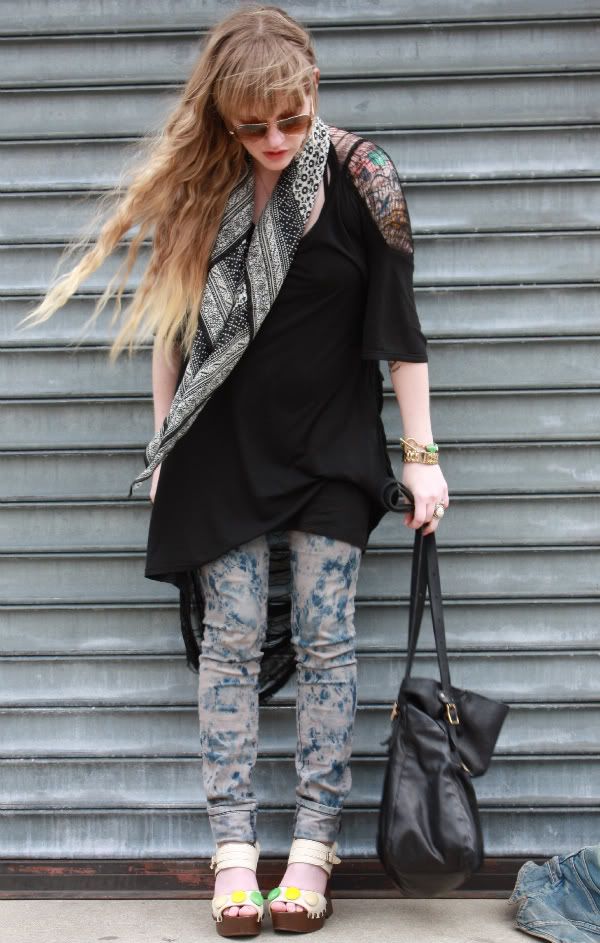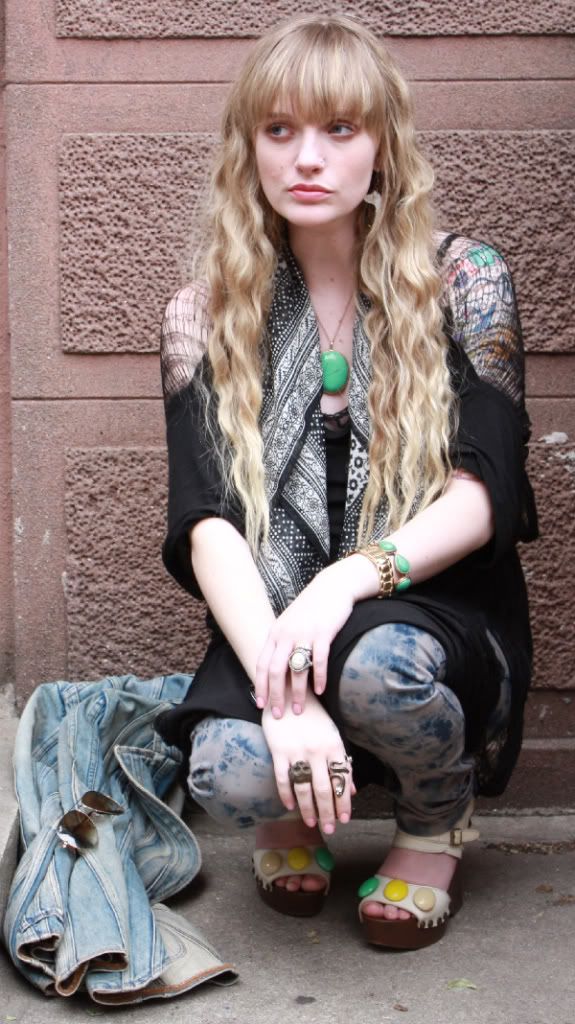 My mom gave me the beautiful turquoise pendant and the matching bracelet for mother's day. The turquoise is the same color as one of the stones on the sandals, which is subtle enough to match without being too matchy-matchy. The back of the pendant is engraved with this really cool psychedelic sun/mushroom/butterfly scene. I totally love it. By Lucky Brand.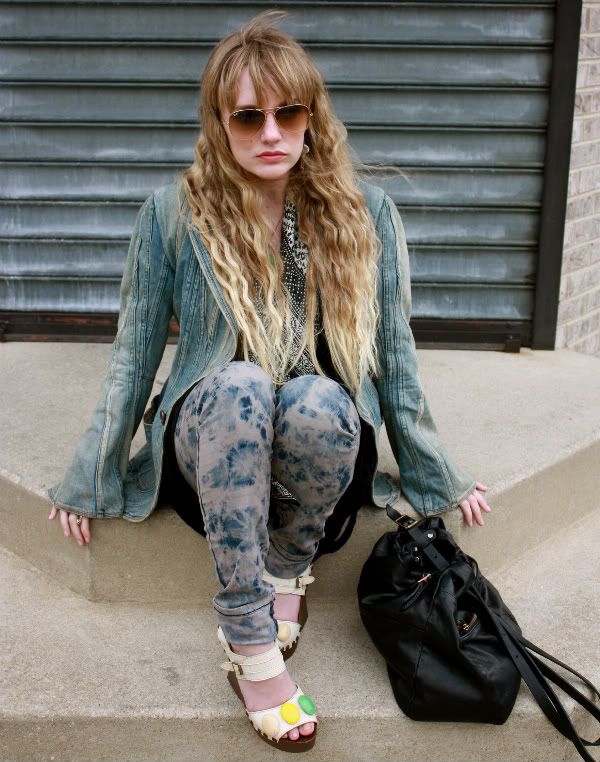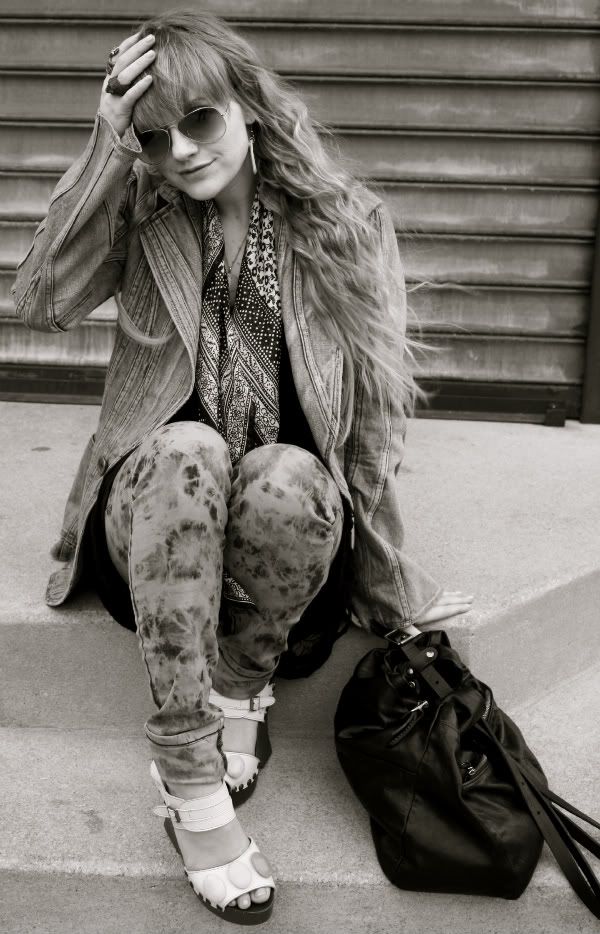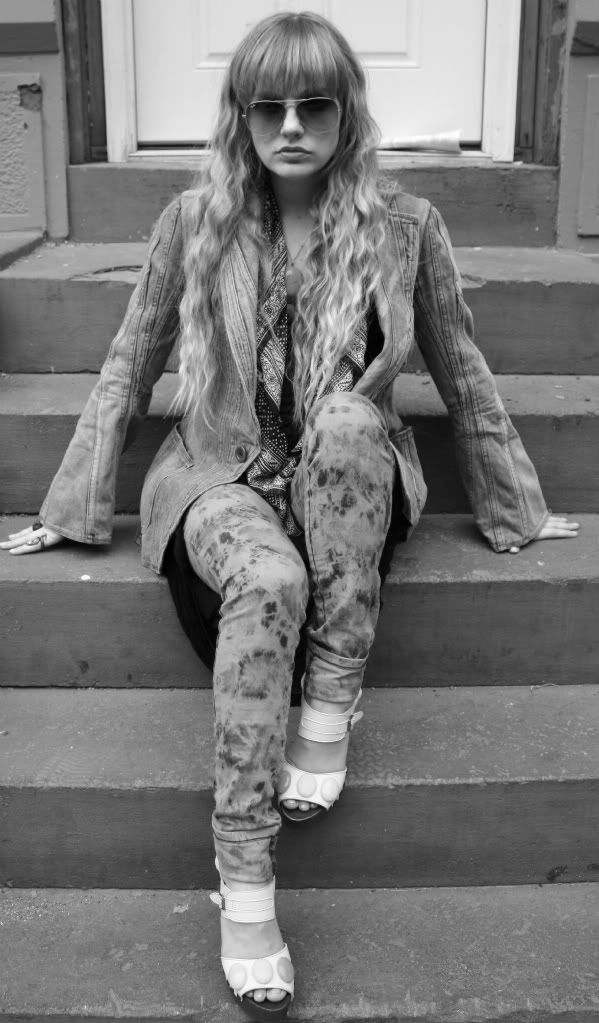 Have a beautiful evening &hearts