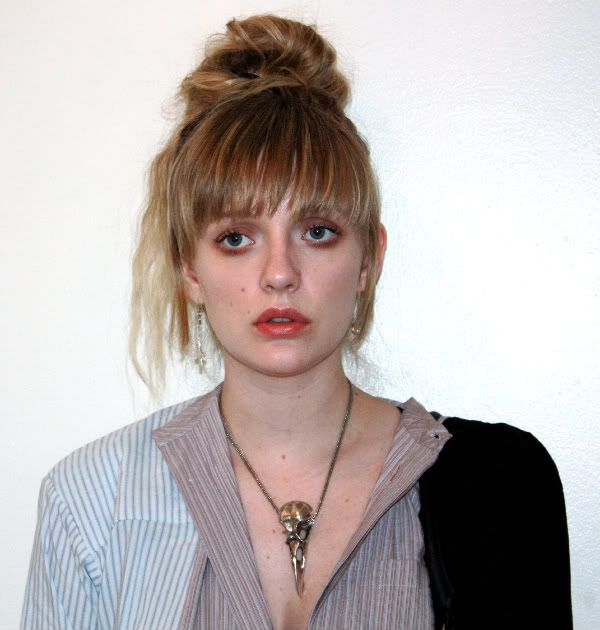 A.F. Vandevorst dress, Acne "Atacoma" gunmetal suede wedges, life-sized crow skull necklace courtesy of Blue Bayer, Topshop tights, lace detail tank top from Anthropologie.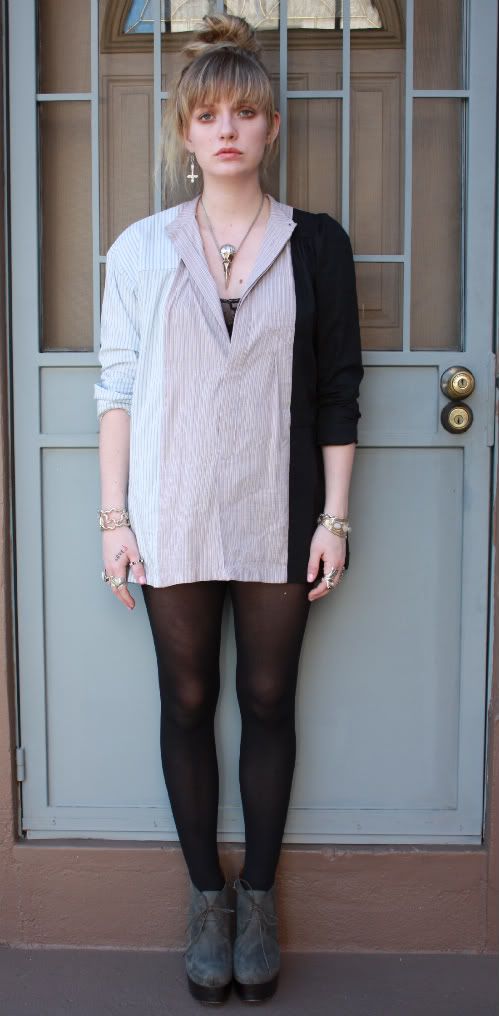 I got this dress months ago, but never wore it because the hemline was originally a really awkward length. After having it tailored, it's much more wearable. With its quilted shoulders and loud juxtaposed panels, it looks best with very little accessories. Regardless, I couldn't resist leaving the Chinese collar unbuttoned and wearing my favorite necklace.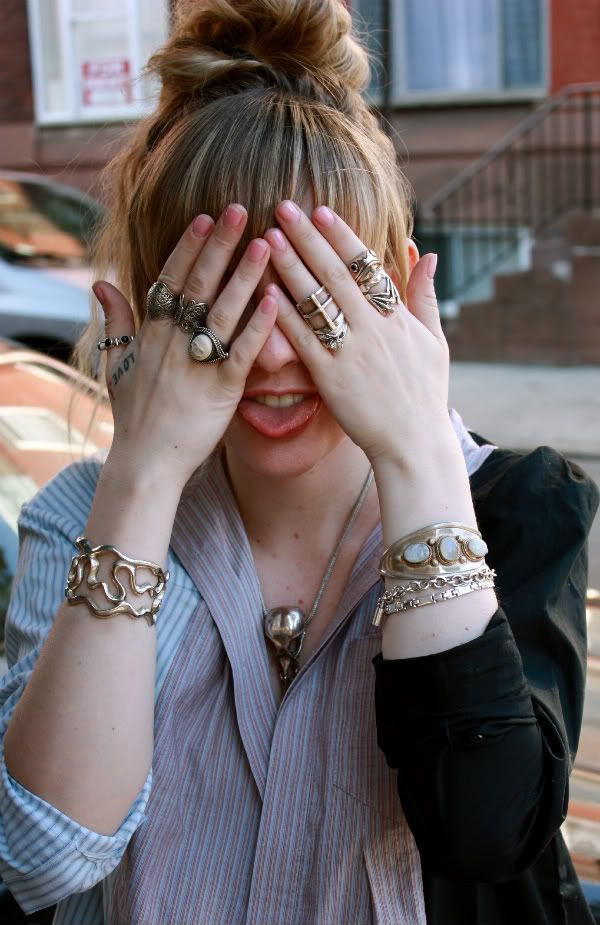 Accessories: Chanel ivory cocktail ring, Pamela Love cross, custom sterling squiggle cuff by Donald Pywell, Tiffany's, family heirlooms, various others.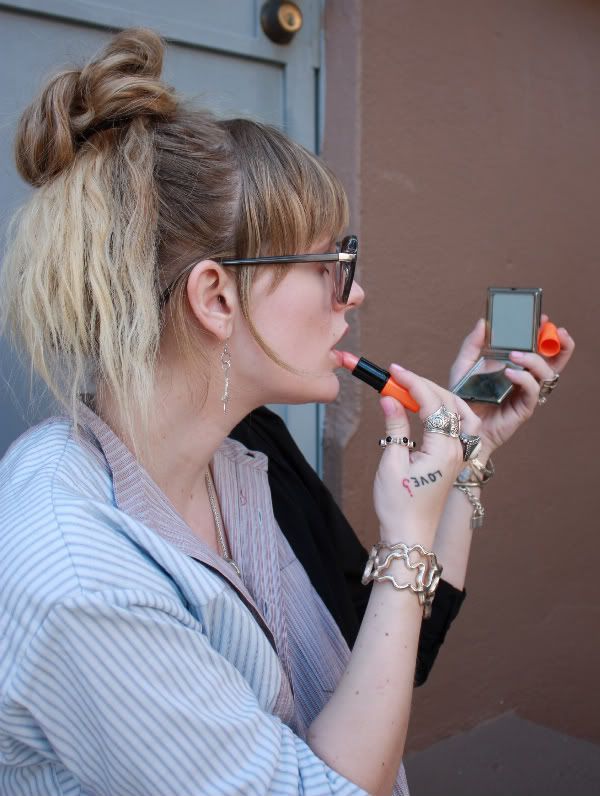 Custom Ray Ban aviators, MAC "Pleasureseeker" lipstick.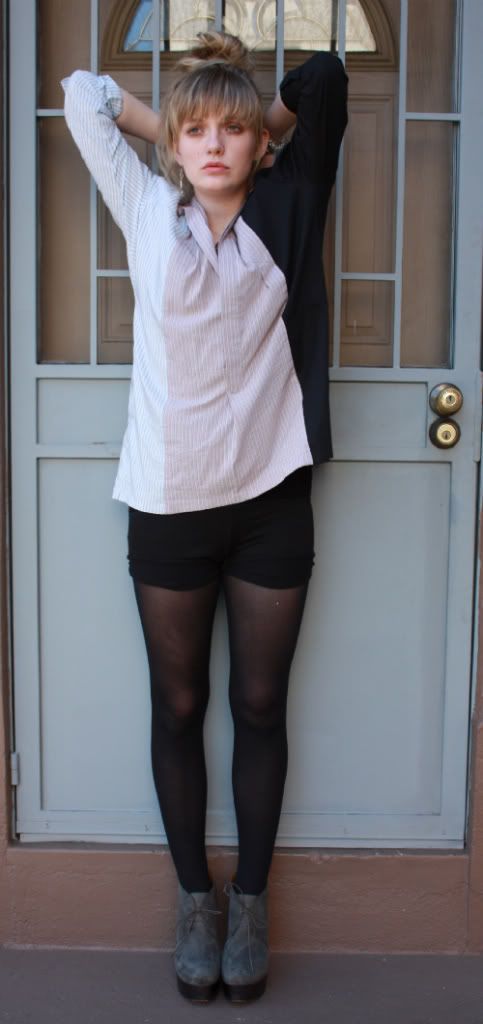 When we were just about done shooting, my close friend and neighbor Molly drove by, so obviously I couldn't resist getting a few shots with her. Molly is a fellow tattooed fashion-forward South Philly blogger who runs La Fille Atomique, where she styles her fabulous ensembles on a dependably regular basis. Molly has a penchant for finding jaw-dropping vintage pieces in unexpected places; yesterday she showed me this '60s Elsa Schiaparelli silk scarf she had just scored after a thrifting spree.




She wears: Printed dress/shirt by Tea Party, H&M cutoffs w/ tights, vintage leather boots, & Forever 21 shades. With my titanic platforms, I look like a monster in this shot, towering over Molly in her flats. Looks are deceiving: we're actually both pretty short. As you can probably deduce from our duel black tights, the weather in Philly yesterday was not unbearably humid as it has been for the past week or so.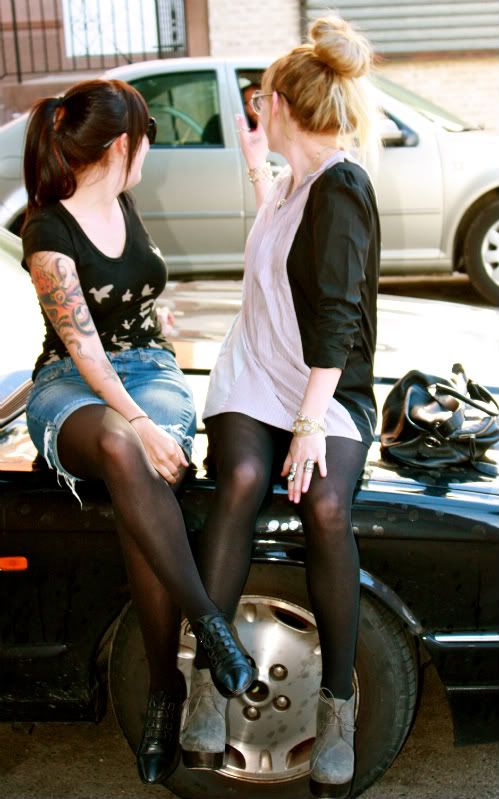 Waving to her boyfriend Ray, who, like my husband, sat patiently smoking a cigarette while we engaged in this heavy bloggage. After Bobby snapped these photos and the men were relieved of their duties, Molly and I went to Rita's to grab a cold treat and enjoy the gorgeous weather on some random front stoop. Anyone from South Philly knows "stooping" is a favorite pastime, utilized mostly for chatting with one's neighbor, eating while chatting with one's neighbor, drinking and smoking while chatting with one's neighbor, drinking and yelling at one's neighbor ... you get the idea. Pebbled leather bag by Furla.




This necklace means business, and I can't get enough of it.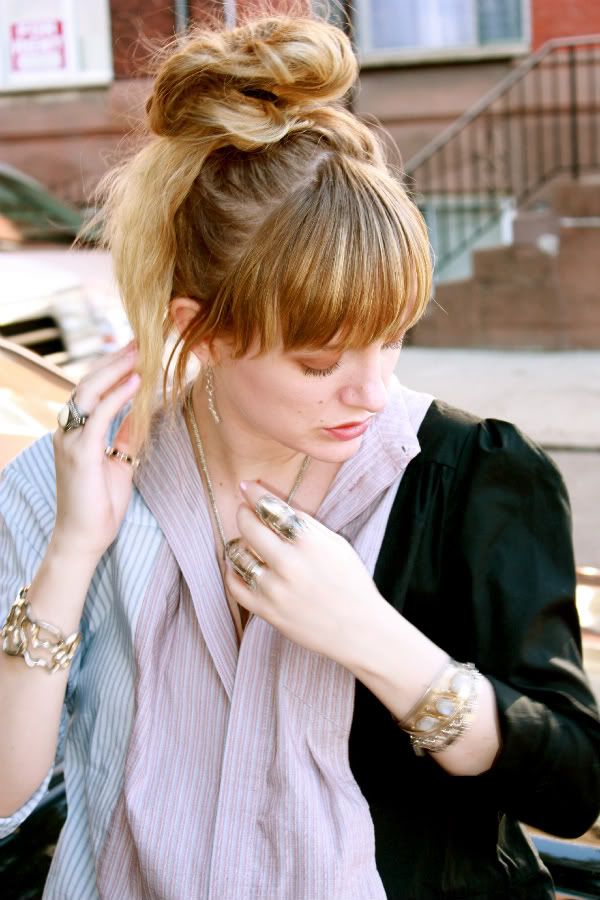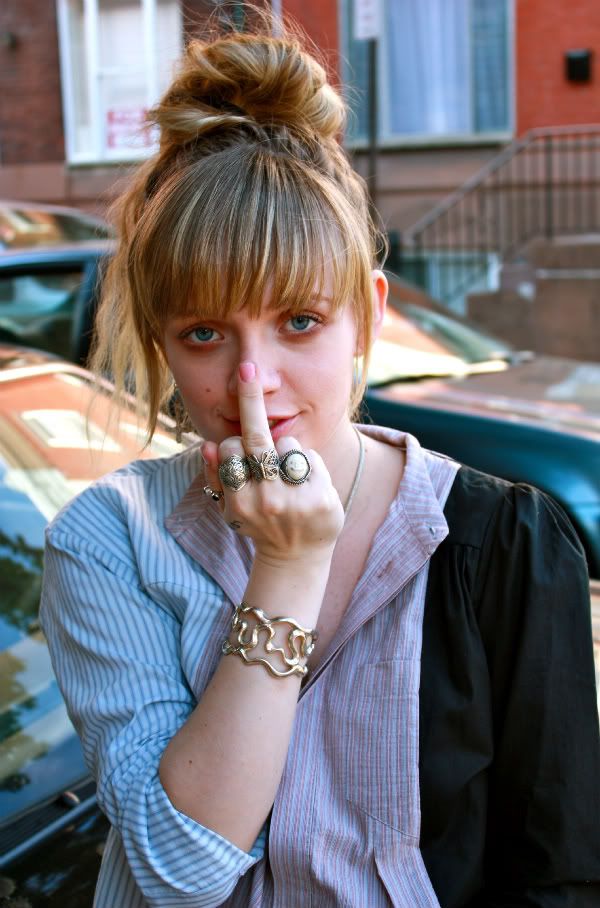 And with that, I say "have a nice fuckin' day" in appropriate South Philly style. &hearts