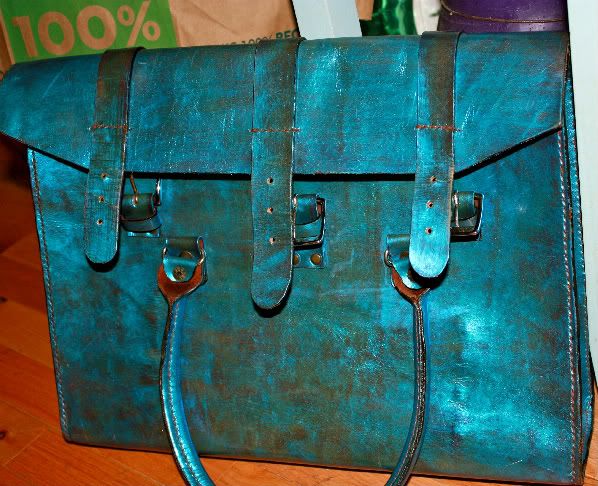 One-of-a-kind distressed blue leather briefcase by Wa Bags; I use this for my Macbook.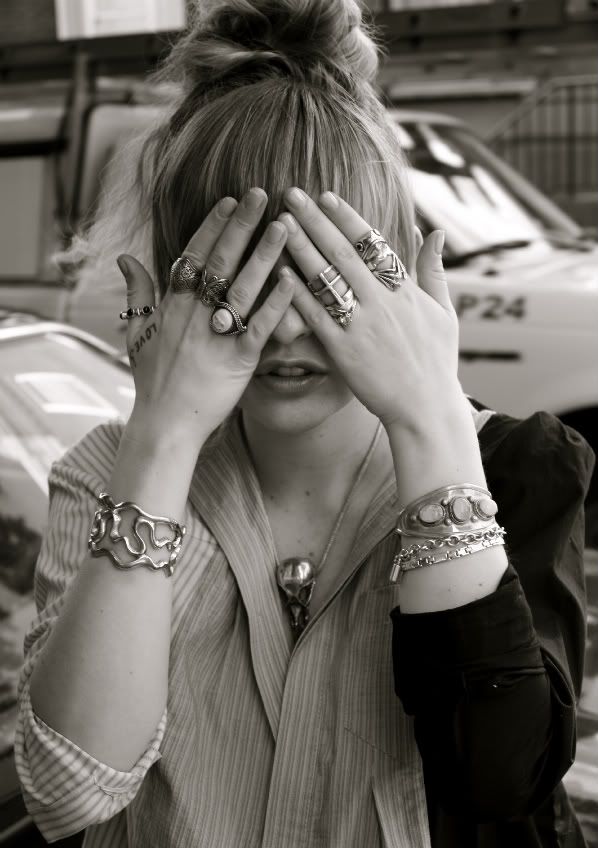 Several readers have asked for photos of my entire collection of jewelry and accessories. Based on the fact that I have such a massive amount of jewelry and is strewn literally everywhere around the house -- in drawers, purses, various boxes, hung on doorknobs, wall hooks, etc. -- providing photos of every single piece is virtually impossible. Thus, I've compiled these photos, which represent a very small portion of my accessories ..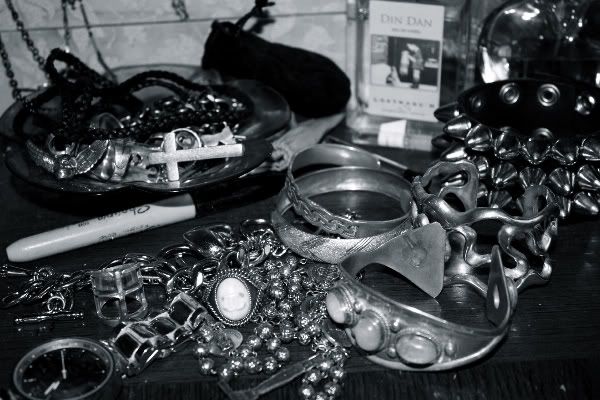 Blood Milk owl claw, Chanel cocktail ring, Pamela Love cross ring & Pamela Love dagger rosary, vintage gold men's watch, Juicy Couture charm bracelet, Foti by Chrome Hearts sterling/leather necklace, Forever 21 cross ring, vintage sterling silver bangles, vintage sterling/opal cuff from my mother-in-law, Donald Pywell custom solid sterling "squiggle" cuff, 3-row leather cone stud cuff, Lostmarc'h Din Dan eau de toilette, Vera Wang Princess edt.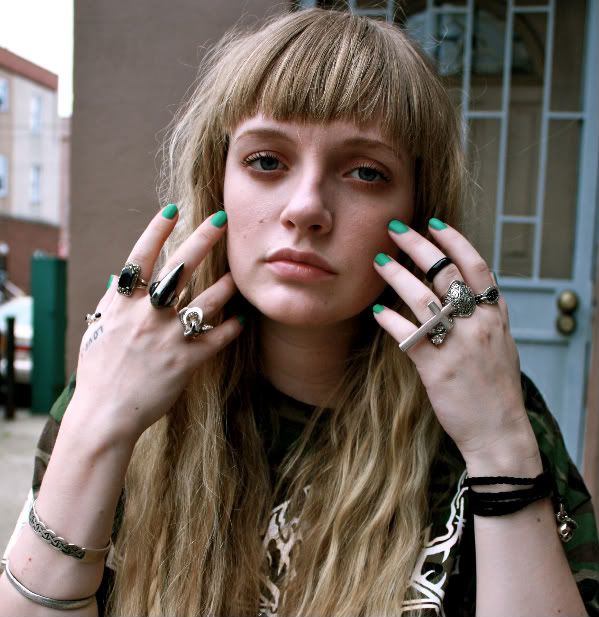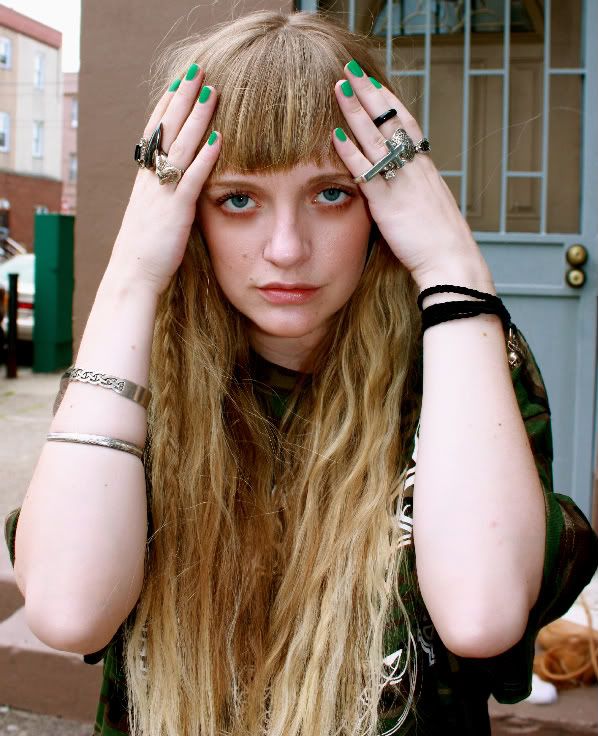 L to R: vintage sterling/onyx, Leviticus black gold/sterling talon, sterling ram skull, Forever 21 cross, custom sterling "armor" knuckle ring & black jade band, white & black diamond buckle. Nail polish is "Rise and Shine" by Sinful Colors.




Motorhead "March or Die" pendant, Lucky Brand turquoise/bronze pendant, custom bone & turquoise skeleton, vintage maltese cross w/ gemstone embellishments.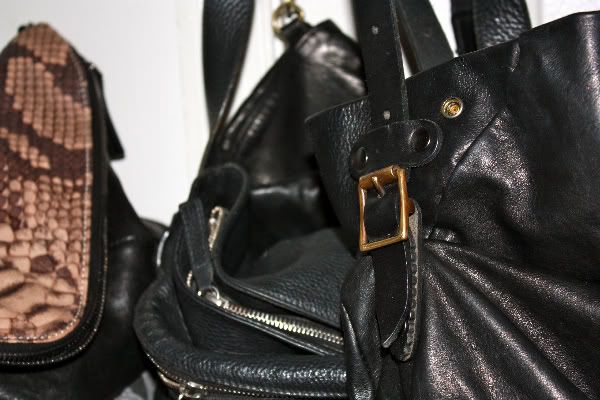 BOYY "Slash" bag, Furla pebbled leather hobo, Jas M.B. leather shopper. These 3 (along with my Marc Jacobs crossbody) are my standard black leather bags on rotation .. I like the fact that they all have different-colored hardware (BOYY bag has black chrome, Furla has silver, and Jas M.B. has gold).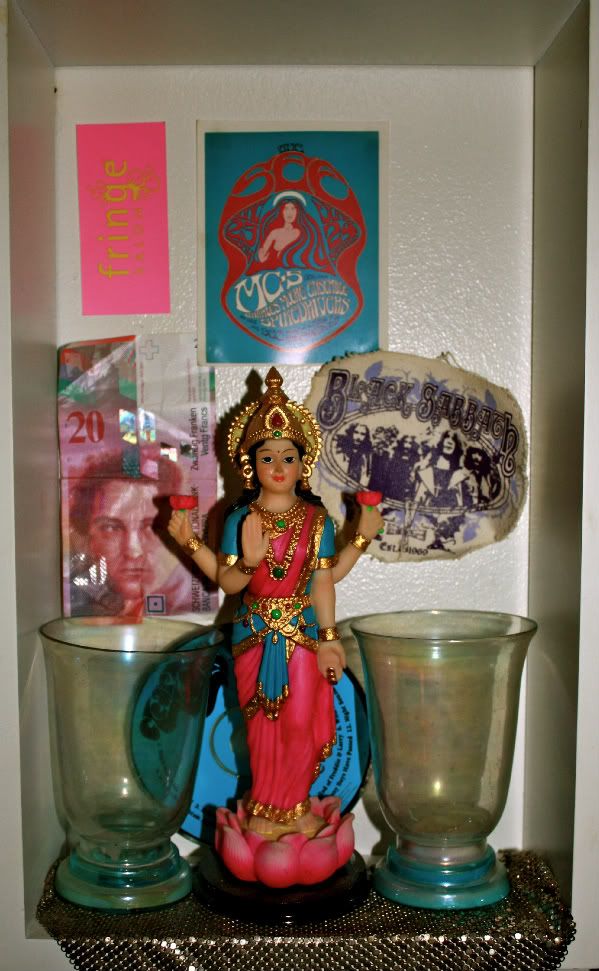 Weird little "shrine" shelf I have in the bedroom.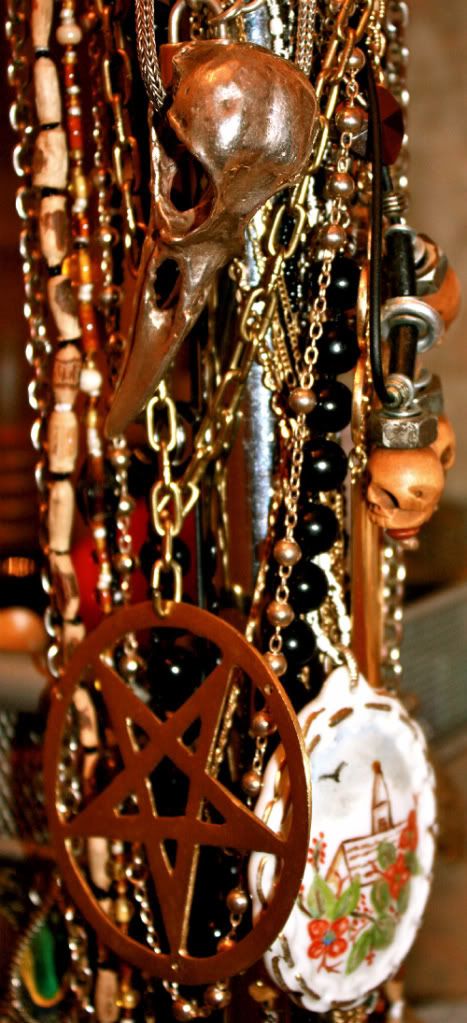 Blue Bayer solid sterling crow skull, bronze pentagram pendant from Summer Adeline, vintage porcelain "Monet" pendant, various other necklaces/chains.

I have many new incredible statement pieces on their way to me this week (more Blue Bayer, among others) ... I'm very excited to style & share them on here.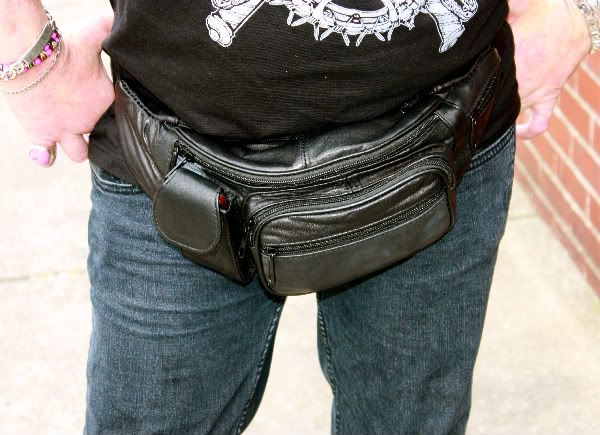 My husband carries around this black leather fanny pack. In the 80s, he used a white leather man-purse with a pentagram on it.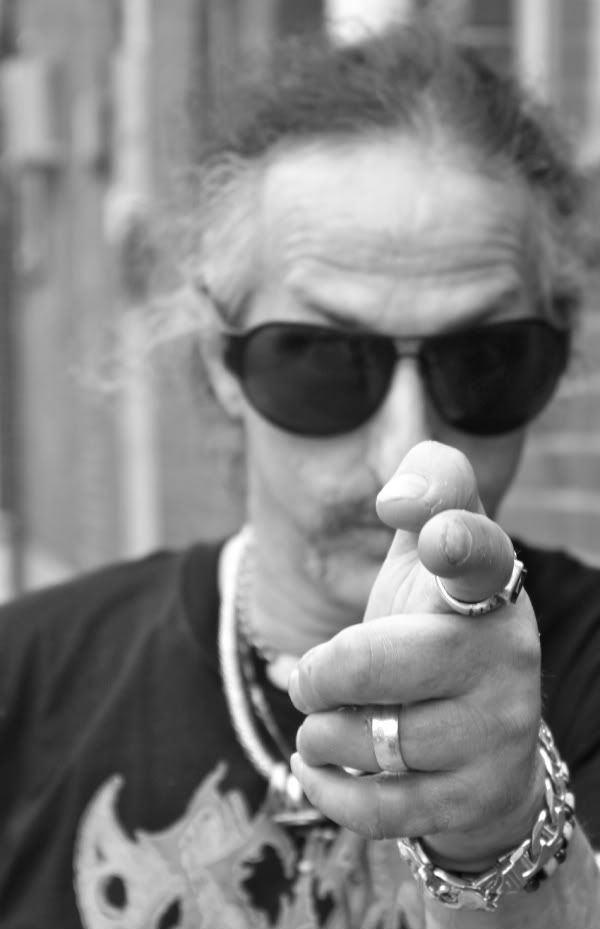 Bobby has always loved gaudy clothing and accessories. Here he wears his standard custom sterling silver & white gold pieces and his Prada aviators. Sorry to disappoint all of his kvlt fans; after 35 years of being a virtual pariah in the music industry and playing gigs for $100, he'd rather wear Prada and not trash from yard sales.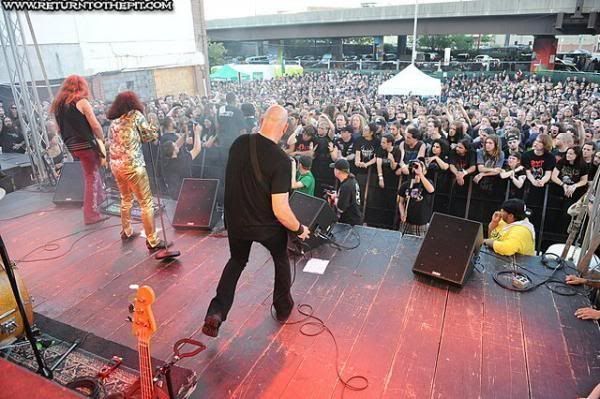 Looking like Liberace at Maryland Deathfest '10 (Return to the Pit via The Pentagram Archives)




The choker is engraved "LAMF" and was a gift from me. The large rope-looking piece is antique solid sterling and fully-jointed.

I recently acquired a new Moleskine, since my old one is now completely filled since I started brainstorming design concepts for MeineLiebe. Today I opened up the new one, and found that Bobby had written in it:

"To whomever: No matter how high you climb, think of the principle of the ladder. Each rung may sensationalize one's rise, yet it cannot occur without also first having the gravitational pull of the other foot to stable you. Henceforth: down = gravity = people = earth. Question: is up down? Food for thought 6/12/10."

Based on this pearl of wisdom from the same man who won't let his vegetables touch his meat on his dinner plate, what do you think? xo