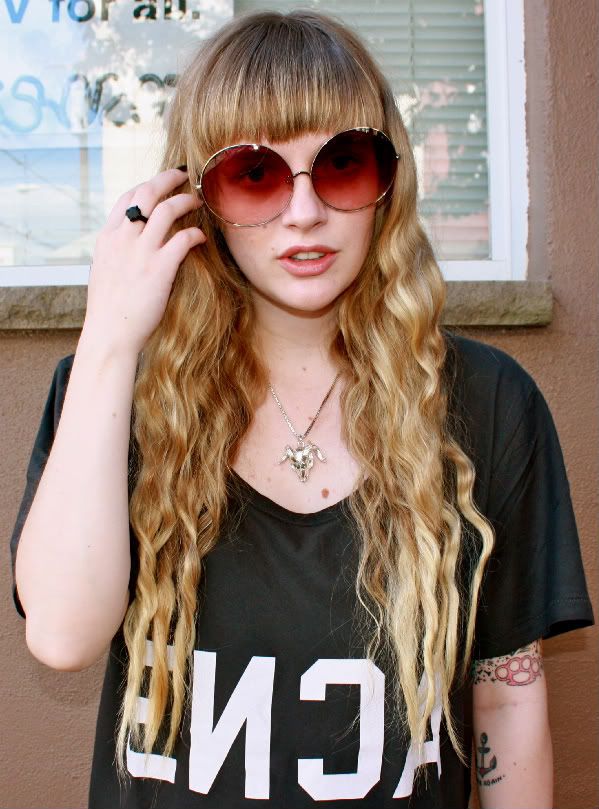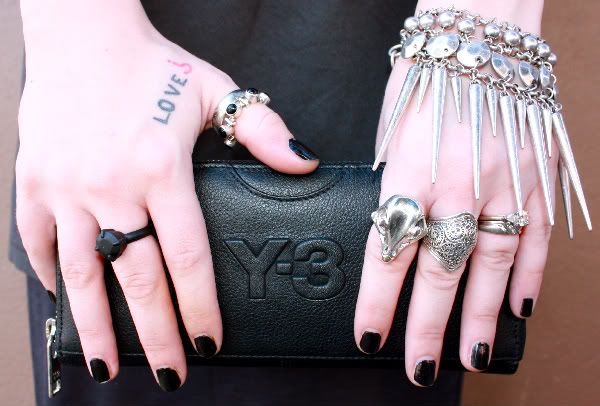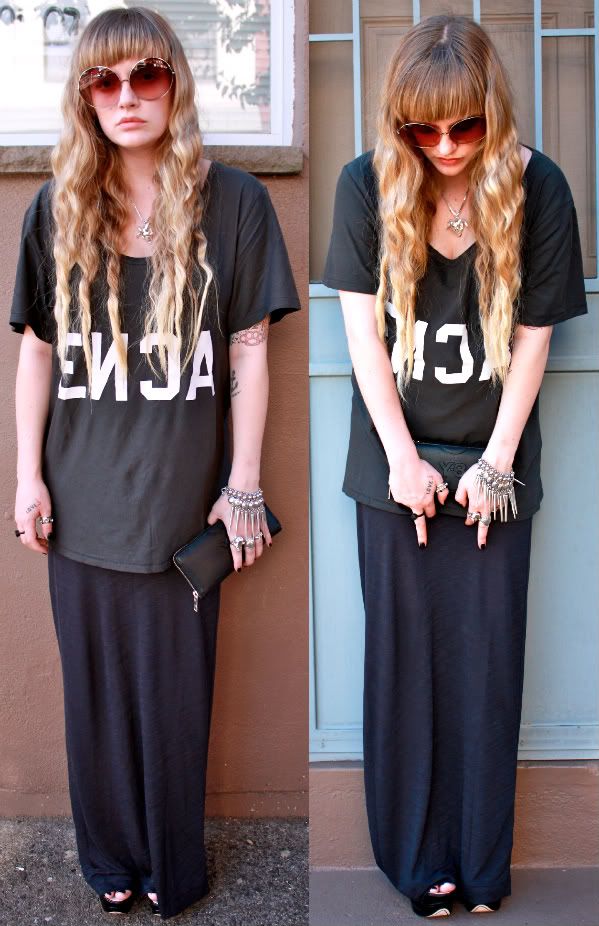 Charles Anastase for Linda Farrow sunglasses, Acne t-shirt, Topshop maxi skirt, Celine platform wedges, Y-3 leather clutch, gifted sterling ram skull pendant & falcon skull ring (left index finger) by Blue Bayer, black matte "engagement" ring by Martin Margiela, chain/spike bracelet from ??

I swear the bird-flipping in the last photo was not intentional this time! I was grabbing for my skirt. I thought it warranted posting just for this reason.

We've been super busy this week preparing for our move and my upcoming baby shower, but regardless I wanted to share a few things.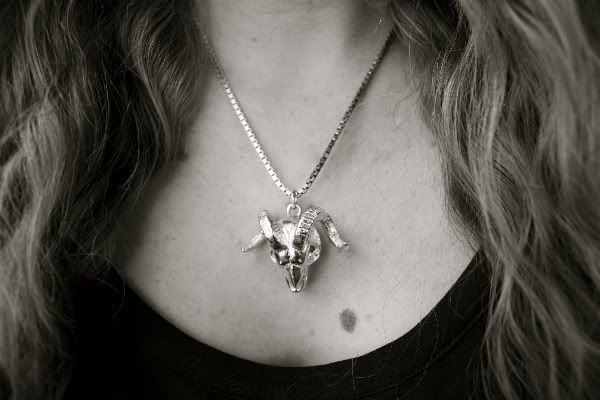 This solid sterling ram skull pendant by Blue Bayer is absolutely exquisite; very detailed and a very heavy piece of silver. My husband and I have been fighting over this one since its arrival.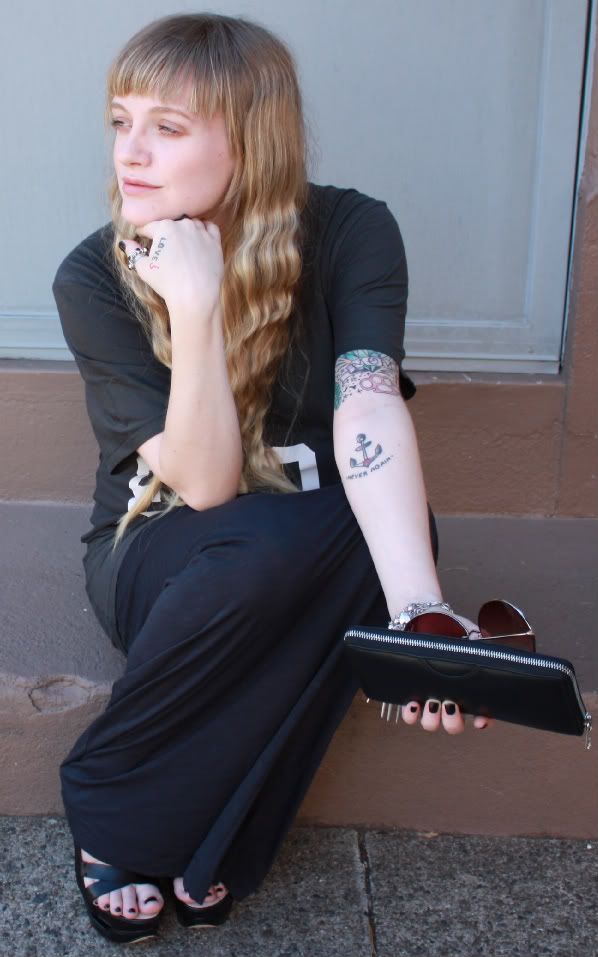 I adore this Y-3 clutch. The pebbled leather is very sturdy, not to mention it has a ton of inner compartments. It's a nice change-up from my usual massive leather tote.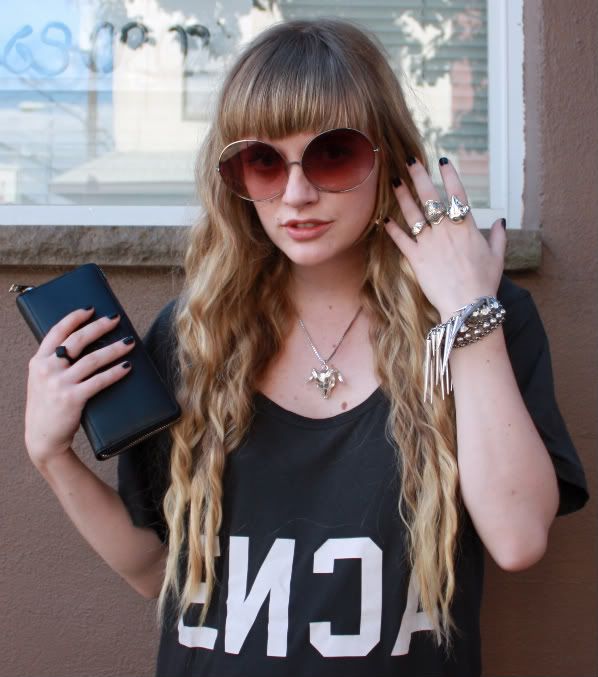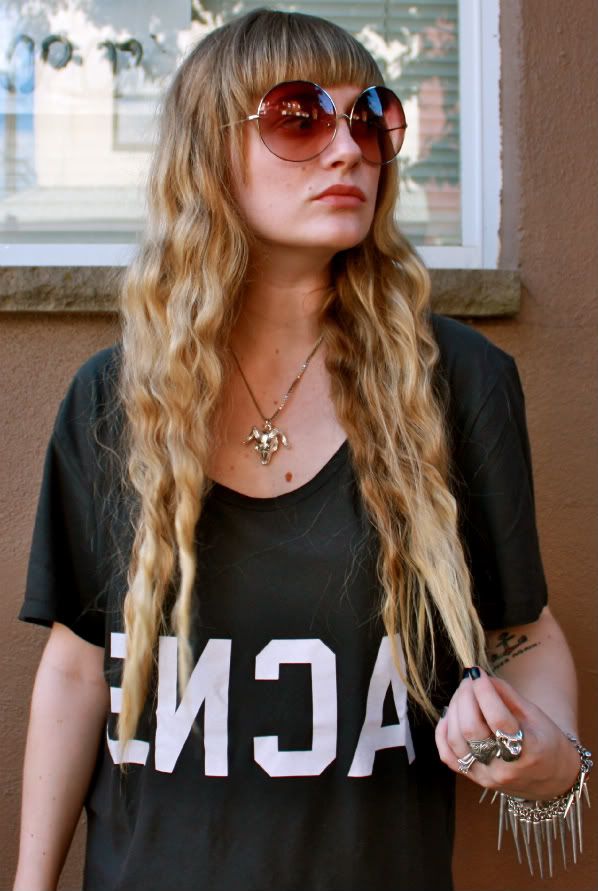 Aren't these Charles Anastase x Linda Farrow shades insane? Ridiculously huge, ridiculously tinted, just ridiculous all-around, and I love them. The incredible falcon skull ring on my left index finger is another mind-blowing Blue Bayer piece. Like the ram skull, it is also solid sterling and incredibly detailed, down the the tiny nostrils and creases in the eye sockets.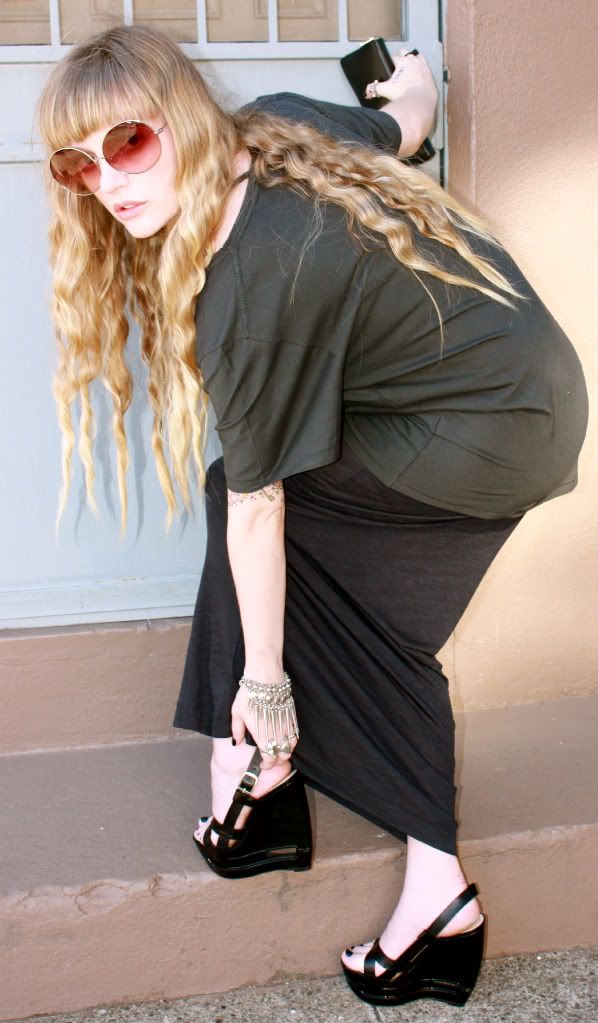 I never get sick of these Celine wedges .. if only the back part of the wedge was wider, they would provide a lot more stability for long walks. I still put up with the occasional teeter-tottering while wearing them -- they're just that gorgeous.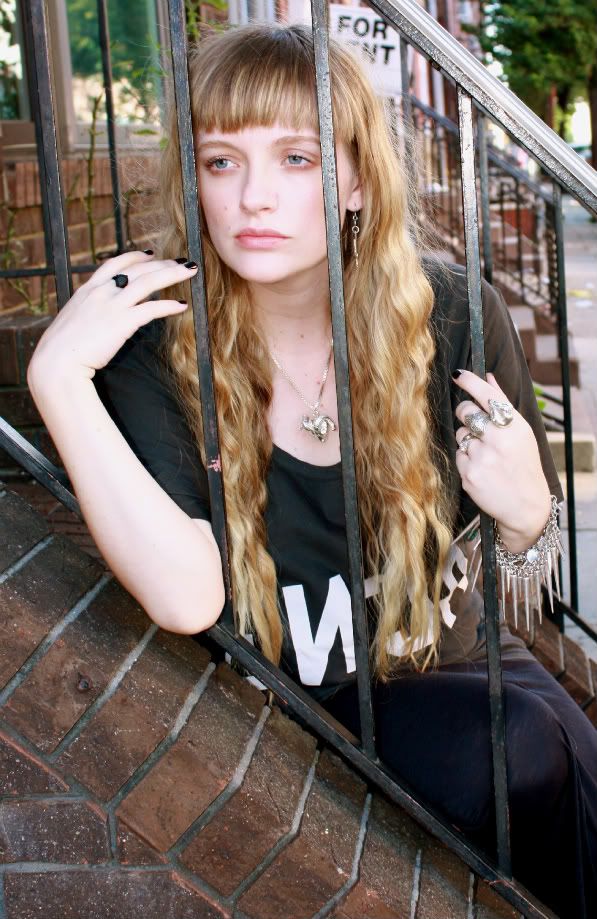 The black Margiela ring is a pretty unexpected design for me in its simplicity, but I like it a lot. I think it was the matte finish that ultimately sold me. It's very distinctly Margiela, and I don't own anything else like it. It's also been coated so as to not turn the wearer's finger green. It looks plastic, but it's actually not .. I'm pretty sure it's brass. From La Garconne.




That's it for now .. have an amazing weekend. &hearts